Traveling Exhibit (Now-June 30, 2022)
Photographer Peter Menzel and writer Faith D'Aluisio sat down to dinner with 30 families in 24 different countries.
Stories, grocery lists, and photos of each family surrounded by a week's worth of groceries give us snapshots to compare these families with ourselves.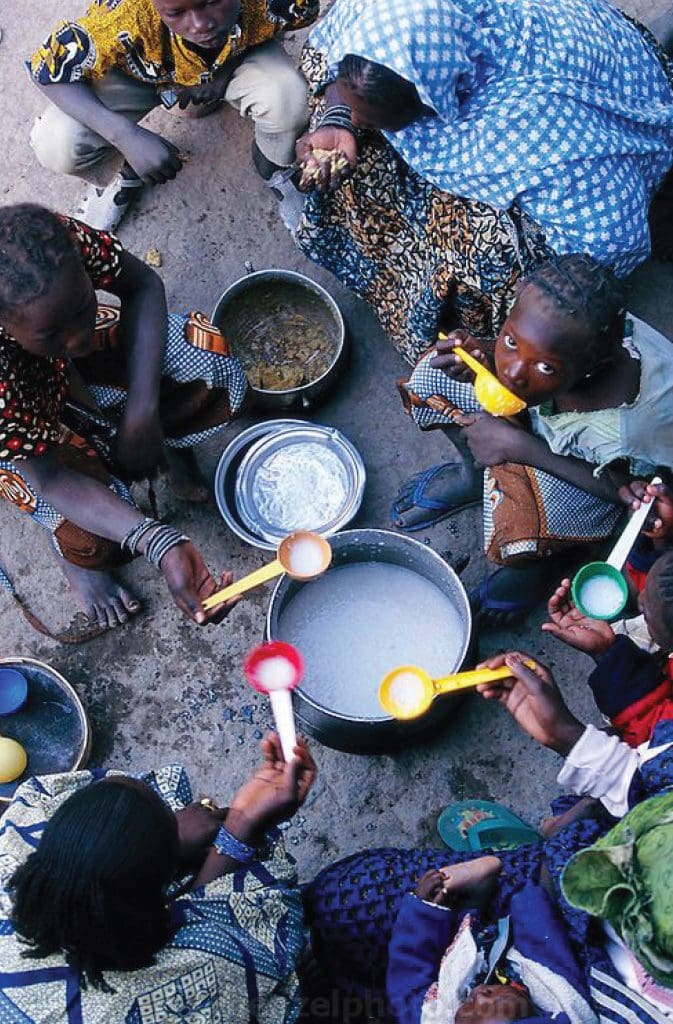 "Peter Menzel and I invited ourselves to dinner with 30 families in 24 countries to explore humankind's oldest social activity: eating. Anyone who remembers grocery shopping 20 years ago knows that diet is changing, but fewer people realize that this transformation is worldwide.
Some dietary changes are due to globalization, as large scale capitalism reaches new places. Others are due to rising affluence, as people in formerly impoverished places gain the means to vary their diet—first eating more meat and fish, then pizza and burgers. And some changes are due to the tides of migration, as travelers, immigrants, and refugees bring their own foods to new lands and acquire new tastes in return.
We watched typical families around the world as they farmed, shopped, cooked, and ate. At the end of each visit, we created a portrait of the family surrounded by a week's worth of their groceries. The sum, we hope, is a culinary atlas of the planet at a time of extraordinary change.
This exhibition, and our book from which it is taken—Hungry Planet: What the World Eats—continues in that vein. We would like you to consider the images, read the texts, and use this knowledge as a springboard to further exploration."
Faith D'Aluisio & Peter Menzel
Napa, California, USA
Mon - Sat: 9am - 6pm
Closed on Saturday: 1-2pm
Closed on Sunday
Source: Hungry Planet: What the World Eats is based on the award-winning book by Peter Menzel and writer Faith D'Aluisio and is toured by COSI. © Peter Menzel www.menzelphoto.com © Faith D'Aluisio