2022 was a year of practical improvements, unique experiences, and a continued focus on our core values of literacy, continuing education, and open access to information.
On Valentine's Day, the Westerville Public Library launched a new website that included smarter searching, better browsing, a personalized experience, mobile-friendly event registration, improved text message alerts, and a more secure, flexible, and stable system.
In June, we expanded access with after-hours pickup lockers. This convenient option ensures that busy caregivers, people with non-traditional working hours or limited transportation options, and others who are unable to visit the library during open hours have even more ways to access our collection, no matter what time of day.
Additional improvements have included archival storage, new carpet, self-checkout machines, and water fountains.
Three exhibits – Welcome to the Table: Westerville's Potluck, Hungry Planet: What the World Eats, and Accidental History: Photographs of Westerville (2011-2021) – brought in more than 19,000 visitors to the Westerville History Museum in 2022. Sharing stories of local significance within the broader context of national history, these exhibits helped people connect the past with what is happening in our community today.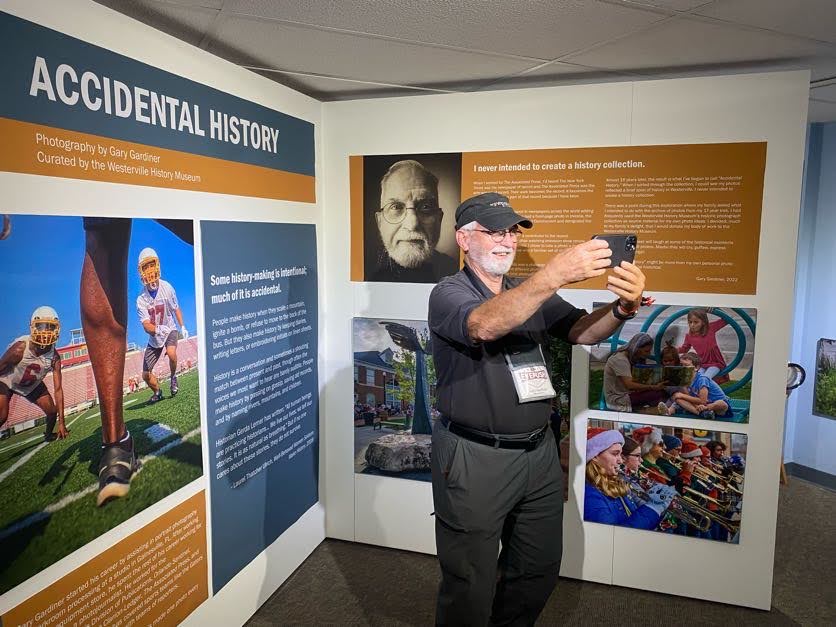 "The idea of accidental history – I like it. We usually go on our day to day living without knowing that we are part of and making history. Thanks for preserving the moments." – Kudzanayi, museum visitor
A highlight for me in 2022 was meeting author and actor Nick Offerman who visited Westerville to share about sustainability, love, life, and most importantly, laughter to a sold-out auditorium of 1,000 fans. I was especially inspired by his passion for the planet and his passion for lifelong learning.
"His sense of humor while presenting very serious and vital information made learning and becoming more knowledgeable about our land and air and water and growing things and animals an extremely enjoyable experience!!!" – Event attendee
The fourth annual Wizards & Wands Festival brought in almost 3,000 visitors of all ages for a month-long magical experience including spellbinding performances, fantastical missions, and the beloved Hilda the Dragon on the library's roof.
"Walked around with friends and loved all the thoughtful attention to detail in decor and activities! No luck getting the sword out of the stone...maybe next time!" - Catherine, event participant
Other standout events from the year included author visits from Margaret Atwood and Fiona Davis, Prohibition-themed walking tours held in partnership with Visit Westerville & Uptown Westerville, Inc, a model train display, and a two-week visit from a live rabbit.
Unexpected joys appeared in every nook and cranny of the library, from heirloom family recipes preserved on tea towels created in the Innovation Lab to the overwhelming popularity of the new puzzle and game swap to the ingenuity and creativity lighting up the children's area each day as young artists made art with patterns and shapes using the new peg bright wall.
After the initial success of our partnership with Westerville Parks & Recreation at Johnston-McVay Park, we were excited to partner with Genoa Township to install a story trail at Hilmar Park and Blendon Township for one at Ridgewood Park. With fresh stories installed every quarter, these story trails combine the love of the outdoors with the love of reading for a unique literacy adventure in neighborhoods near and far.
"We took our 5-year-old grandson to the park to do the new story trail…He really enjoyed running from station to station to hear the next part of the story. Also it is a cute book and I like the 'What do you think will happen next? Who do you think is knocking at the door?' opportunities to engage his imagination." – Dodie, story trail visitor
Continued Focus on Core Values
Our initiative in partnership with Westerville City Schools to issue every child at every school a library card has led to an increase in the usage of library resources – including a 139% increase in items delivered to the schools in 2022. As research has shown with similar initiatives in other communities, we expect the increase in easy and convenient access to the library to lead to better performance in school.
Another way we've strengthened access to core library services at the corners of our district has been to install free wi-fi access at Freeman Park. This service has helped Genoa Township residents and visitors fill in the internet gap between work, school, and home.
I'd also like to personally take a moment to recognize the 655 families participating in the 1,000 Books Before Kindergarten challenge who read an astounding 70,704 books together last year. As a parent myself, I know that this takes significant dedication and every minute you've spent reading together shows your commitment to preparing your child for kindergarten and encouraging a love of reading that will last a lifetime.
In today's technology-driven world, one of the most impactful services the library offers is a judgement-free space to learn and experiment with technology. From helping someone set up an email account to teaching someone how to create a 3D prototype, thousands of people have walked away from our classes and one-on-one training sessions with confidence and a starting point to tackle life's challenges.
One patron, Fred, started taking computer classes with his wife Nancy in August 2022. By December, he was the first person to complete an entire unit of instruction in the library's Northstar Online Learning program. He passed all 5 tests: Basic Computer Skills, Internet Basics, Using Email, Windows, and Mac OS.
"It's amazing to witness the transformation that people go through when learning a new technology. All of a sudden, the fear disappears and all I see is confidence and excitement. Pure magic." – Tamara, Marketing Manager
Another patron, Kat, overcame her fear of computers and spent 13 hours completing computer classes at the library that helped her apply for – and get! – a job at Kroger that has boosted her confidence and helped her pay for health insurance and food for her cats.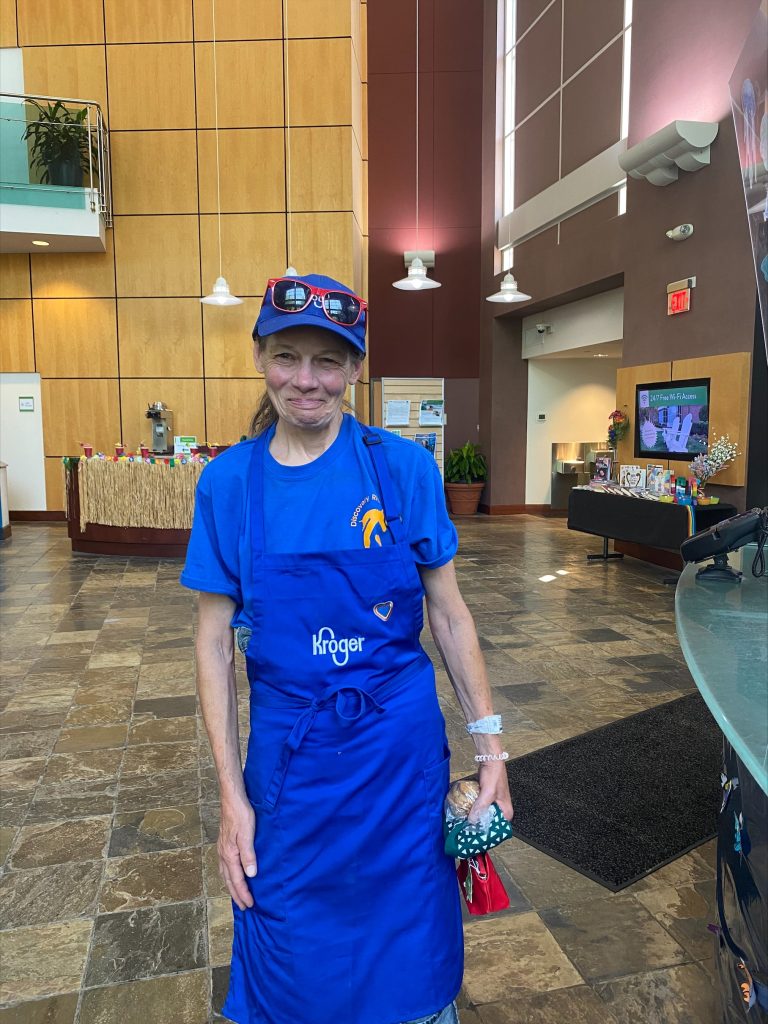 In 2022, we were witness to so much ingenuity and curiosity. An aspiring fashion designer used the Innovation Lab's green screen, remote clicker, and camera to photograph herself wearing the skirts and dresses she created for her portfolio. A local jewelry maker created new packaging for her online business using the library's custom printing service. During a one-on-one training session, a patron learned how to design and cut iron-on patches with a Cricut machine that she used to create costumes for her granddaughter's middle school production of Frozen.
To support lifelong learning efforts in our community, we have also launched a new tool library and coordinated ongoing ESOL, tax prep, and health insurance assistance programs.
The future is full of potential and possibility. And the world is changing rapidly around us. Which means that our community needs a library that is ready for what's next. Our strategic plan for the next five years (2023-2028) is focused on 2 areas – expanding access and sustainability. It is a roadmap to guide us from now to the future. It is ambitious. Focused. Personal. Flexible.
Please join us on our journey as we strive to embrace the future and the possibilities it brings.
Erin Francoeur
Executive Director (January 31, 2023)