Muddy roads were an unpleasant daily reality in early Westerville. Built on a wetland, the area was noted for difficult travel. For many years the only road in and out of the village was the road to Columbus. There was no bridge over Alum Creek. To cross the water, settlers had to go to the end of what is today Park Street to a shallow spot along the creek. To travel east or west, the best route involved going south on Westerville Road to Route 161 and turning right or left. Residents along both Westerville Road and Route 161 were responsible for repairing the road through their property or paying a road tax to have someone else make the repairs.
One of the early solutions to aid travel through low-lying or swampy land was to lay logs next to each other to create a surface above the mud. This was called a "corduroy" road, receiving its name from the bumpy cloth worn primarily in the winter. The uneven surface of a "corduroy" road provided a very rough ride for vehicles. A better solution was sought as more people traveled.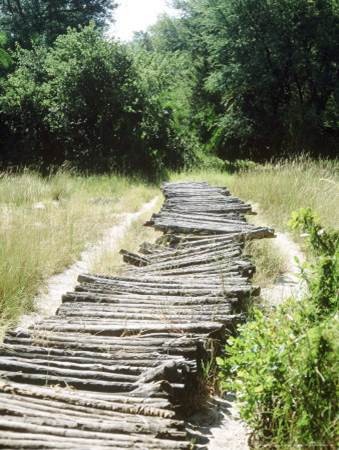 By the 1850s, residents along Westerville Road and similar routes through Franklin County became dissatisfied with the difficult travel conditions and wanted to modernize the road through their community. A plank road connecting Westerville to Columbus was built by the Blendon Plank Company. The 8-mile stretch from the Delaware County line to Linden cost $16,000 to build.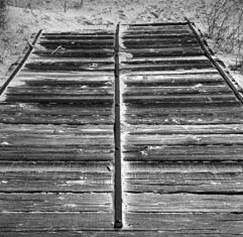 Local resident John Knox led the construction crew. They used teams of oxen and horses to level the surface of the road and plow ditches on either side of the road for runoff of rainwater. The plank road was created by placing logs in the roadway as a foundation and then laying wooden planks over the logs. Instead of rough logs the planks were smooth wood. The road was wide enough for wagons and stagecoaches to ride over.
The Westerville plank road was a toll road. Money was collected at several toll gates along the route. The toll gates consisted of a long wooden bar which blocked the road at a toll house. Tolls were reported as being 10 cents for a person on horseback, 15 cents for a vehicle pulled by one horse, and 25 cents for a vehicle pulled by two or more horses. The tolls were supposed to provide a profit to those who had invested in the plank road company and also to pay for repairs.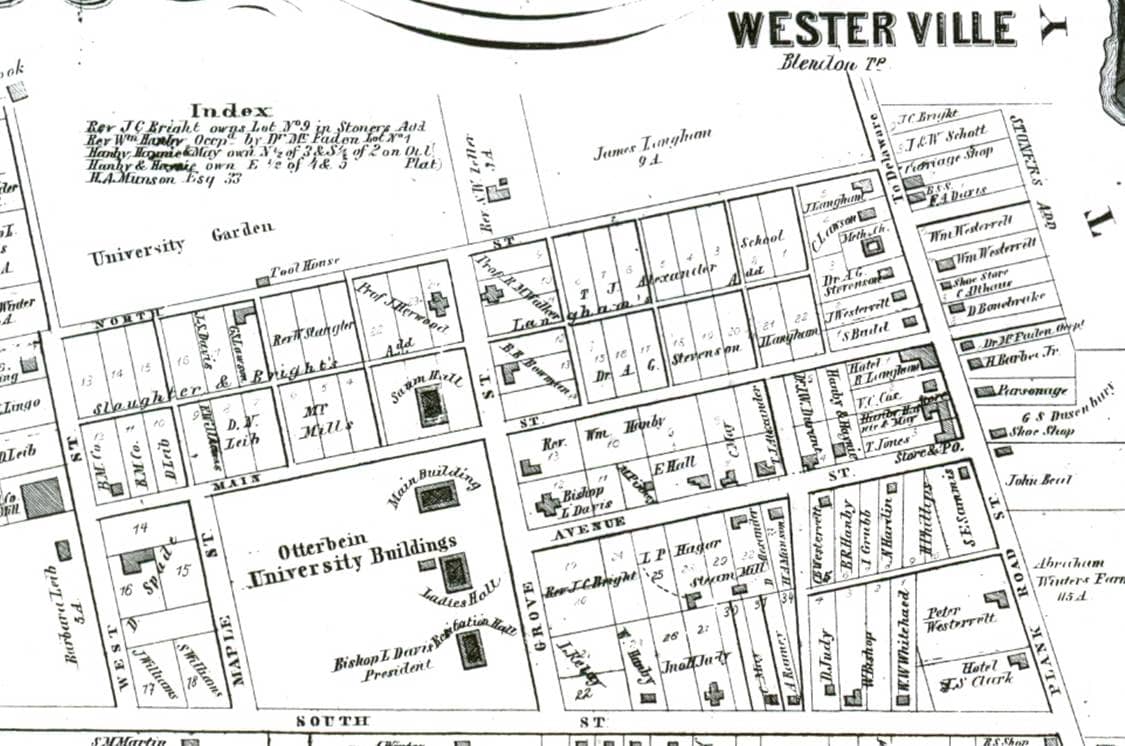 As time passed, the wood on the plank road warped, loosened and twisted. Gravel was used to fill spots where the road would wash out frequently. By 1894, people were discovering new and better methods of travel and the toll road ceased to collect money.