Westerville had minstrel shows.
White actors donned blackface to sing, dance, and perform skits in minstrel shows, which became popular in the 1800s. These shows were based on racial stereotypes that stripped African Americans of their moral character, intellect, and abilities by depicting them as naïve, simpleminded, lazy, and prone to crime.
Although minstrel shows were declining in popularity on a national scale, the American Legion and the Grange hosted several in Westerville in the 1940s and 1950s.[1] The minstrel show controversy eventually exploded in the pages of the Westerville newspaper when the Otterbein "O" Club put on a minstrel show in 1957 that was seen by over 2,000 people over two nights. The museum does not have records that capture the reaction of Westerville's Black residents, but Llewellyn Kemmerle, a white Presbyterian minister, did not mince words: "The Minstrel Show… assaults the essntial [sic] dignity, integrity and intelligence of the Negro race. The Minstrel Show degrades and humiliates all Negroes…By making fun of the Negro race in a Minstrel Show, we unconsciously try to bolster our own idea of white supremacy. What it really does is reveal not what we think of the Negro, but what we think of ourselves."[2]
Dark makeup worn by white people in minstrel shows that portray African Americans in a mocking and demeaning way.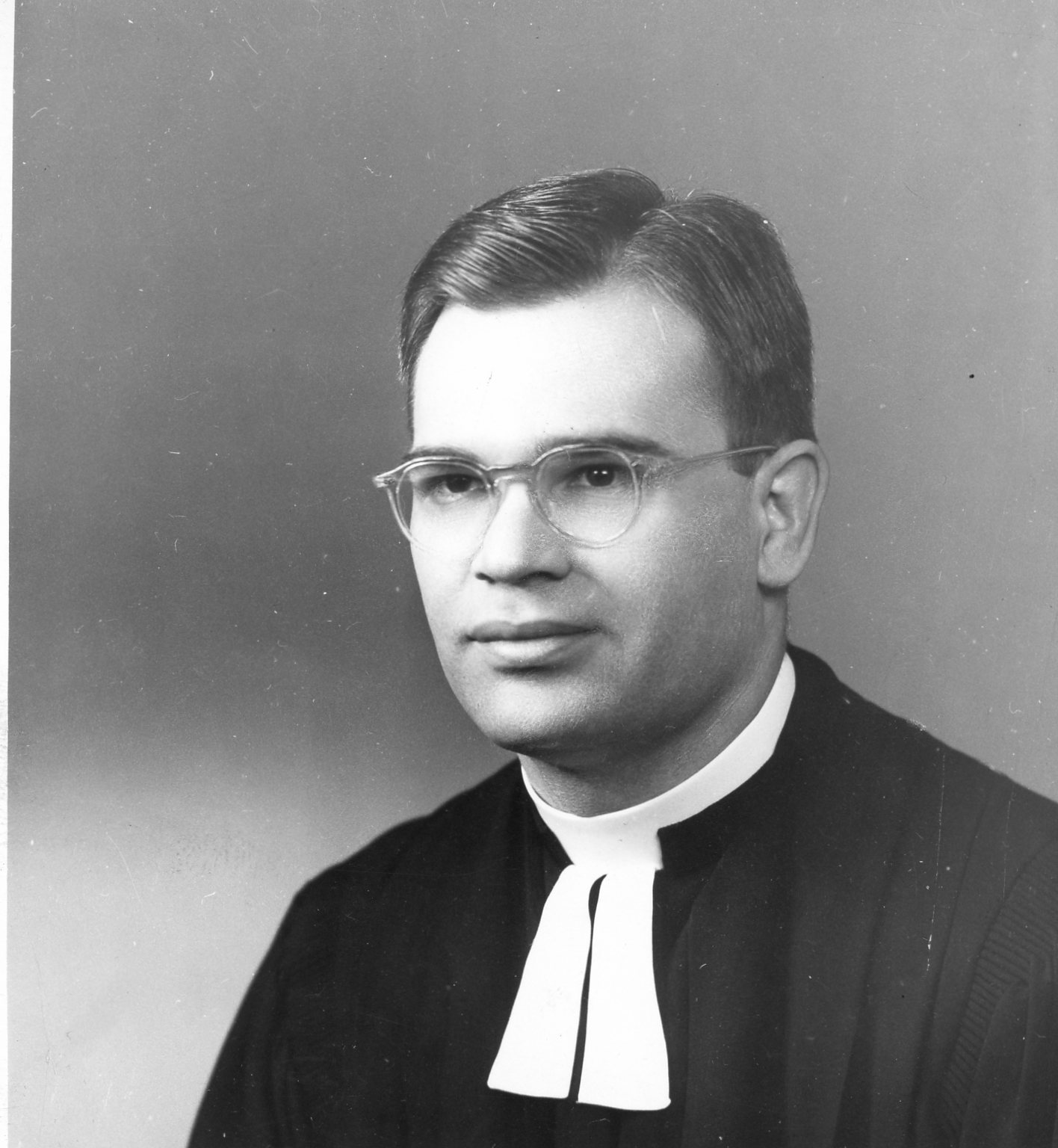 Most of the responses to Kemmerle's column were hostile, claiming the minstrel was just "a little clean kidding," that it was a "double standard" to only laugh at white people, and that "as a rule they [African Americans] are a happy people, witty and enjoy life" and so would not take offense. The "O" Club held another minstrel show two years later, and Kemmerle was eventually forced out of his church.[3]
[1] "Legion Minstrel programs and advertisement" (L12146), File on Lodges: American Legion & Auxiliary (L12), 1949-1951, Westerville History Museum; "Grange Hall Minstrel Show" photograph, 6908 L, ca. 1940s, Westerville History Museum.
[2] Llewellyn Kemmerle, "Black on White" (O08626), File on Otterbein, Misc. (O08), 11/28/1957, Westerville History Museum.
[3] "Editorials – There's Nothing Wrong With a Good Minstrel Show" (O08627), File on Otterbein, Misc. (O08), 11/1957, Westerville History Museum; R.A. Hodgen and Ray W. Gifford, "Letters to the editor about the 'O' Club minstrel show" (O08628), File on Otterbein, Misc. (O08), 11/1957, Westerville History Museum; Peter Kemmerle, Bringing the Movement Home: A Civil Rights Story of the Midwest (CreateSpace Independent Publishing, 2015).